The FINRA Foundation honors leaders who are committed to understanding and improving investor protection and financial capability in the United States. The Ketchum Prize recognizes outstanding service and research to advance financial capability and investor protection in the U.S. The NFCS Research Award recognizes early-career researchers leading efforts to understand and address the challenges Americans face in building financial capability. 
NFCS Research Award
2021 NFCS Research
Award Recipient
Blain Pearson
Kansas State University
The FINRA Foundation's NFCS Research Award recognizes a graduate student, post-doc, or any faculty member who received a Ph.D. within the past three years and produces an outstanding research paper based on data from the FINRA Foundation's National Financial Capability Study.
In addition to providing a $1,000 prize to the award recipient, the FINRA Foundation publishes and promotes an issue brief based on the winning research as part of its Insights: Financial Capability series. The FINRA Foundation does not prevent the award recipient from publishing the research paper elsewhere. The FINRA Foundation also sponsors registration and travel costs to and from the ACCI annual conference where the award recipient is honored during a plenary session.
Applications are not currently being accepted. For questions about the NFCS Research Award, please contact the FINRA Foundation's Olivia Valdes (561-443-8166).

Past Recipients of the NFCS Research Award
2020 Recipient
Richard Stebbins

What We Leave Behind:
Financial Education and
Estate Planning

2019 Recipient
Sunwoo Lee

Millennials' Credit Card Management: Ways to Improve through Planning and Financial Knowledge

2018 Recipient
Melody Harvey

Does State-Mandated
Financial Education Affect
High-Cost Borrowing?

The Ketchum Prize
2020 Ketchum Prize
Award Recipient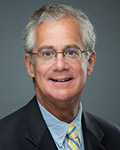 Michael Morris
National Disability Institute
The Ketchum Prize—honoring Richard G. Ketchum, the former chairman and CEO of the Financial Industry Regulatory Authority and a distinguished leader in the field of securities regulation—recognizes outstanding service and research to advance investor protection and financial capability in the U.S. The prize is awarded annually by the FINRA Investor Education Foundation. The prize includes a $10,000 honorarium and national recognition.
 
In awarding the Ketchum Prize, the FINRA Foundation gives priority to nominees that:
Made demonstrable improvements to investor protection or financial capability in the U.S. through research, education or public communications. 
Addressed the needs or circumstances of underserved audiences. 
Modeled effective collaboration or partnership-building. 
Emphasized data analysis and data application in efforts to advance investor protection and financial capability.
The deadline for submitting nominations for the 2021 Ketchum Prize has passed. This year's award recipient will be announced here in the fall. If you have questions about the Ketchum Prize, please contact the FINRA Foundation's Robert Ganem (202-728-8362).
Past Recipients of The Ketchum Prize
2019 Recipient
Olivia Mitchell

The Wharton School,
University of Pennsylvania

 

2018 Recipient
Annamaria Lusardi

George Washington University School of Business

 

2017 Recipient
J. Michael Collins