Consumer Insights on Money and Investing is a research collaboration between the FINRA Foundation and NORC at the University of Chicago. The series explores trends and circumstances affecting the way Americans manage and invest their money.
Investing 2020: New Accounts and the People Who Opened Them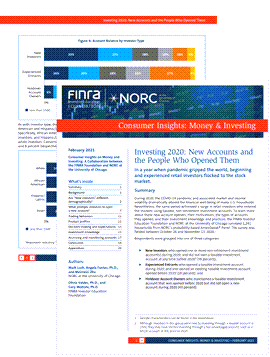 During 2020, as the COVID-19 virus spread worldwide, retail investors in the U.S. flocked to the markets using taxable investment accounts. This study from the FINRA Foundation and NORC at the University of Chicago examines the diversity, investing goals, behaviors, information sources and knowledge of these new investment account openers.

The Impact of Pandemic-Related Volatility on Stock Market Expectations and Participation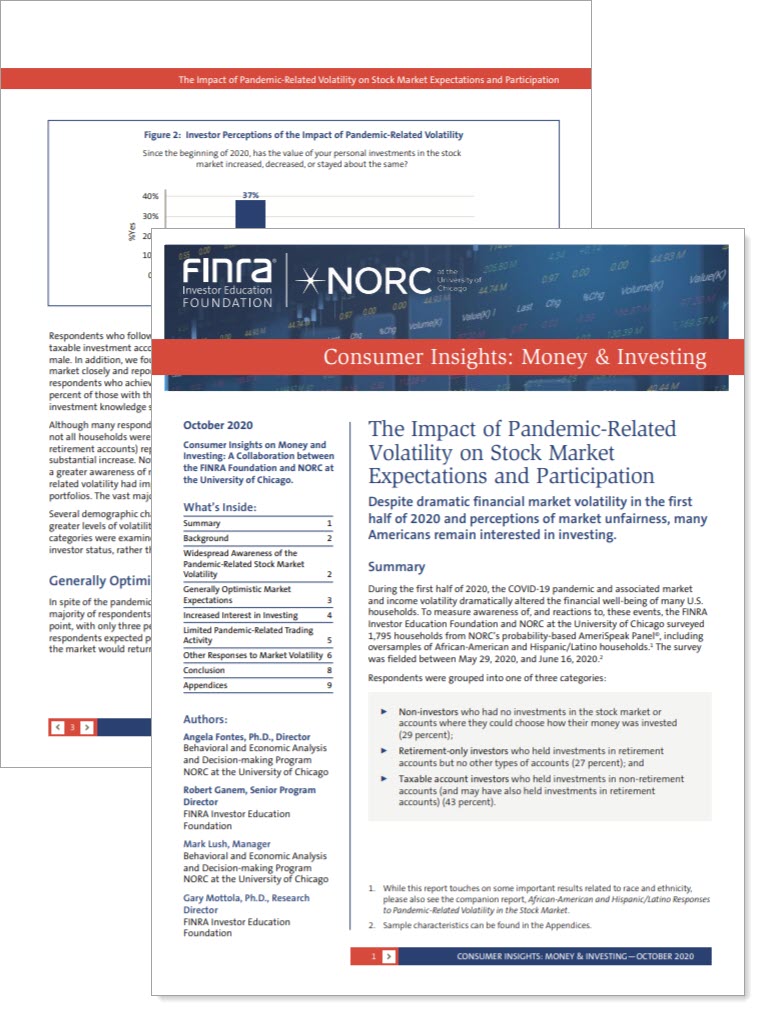 In the wake of extreme market volatility brought on by the pandemic in the first part of 2020, optimism about investing and belief in the resilience of the stock market remained high, with one in five Americans indicating an increased interest in investing.

African-American and Hispanic/Latino Responses to Pandemic-Related Volatility in the Stock Market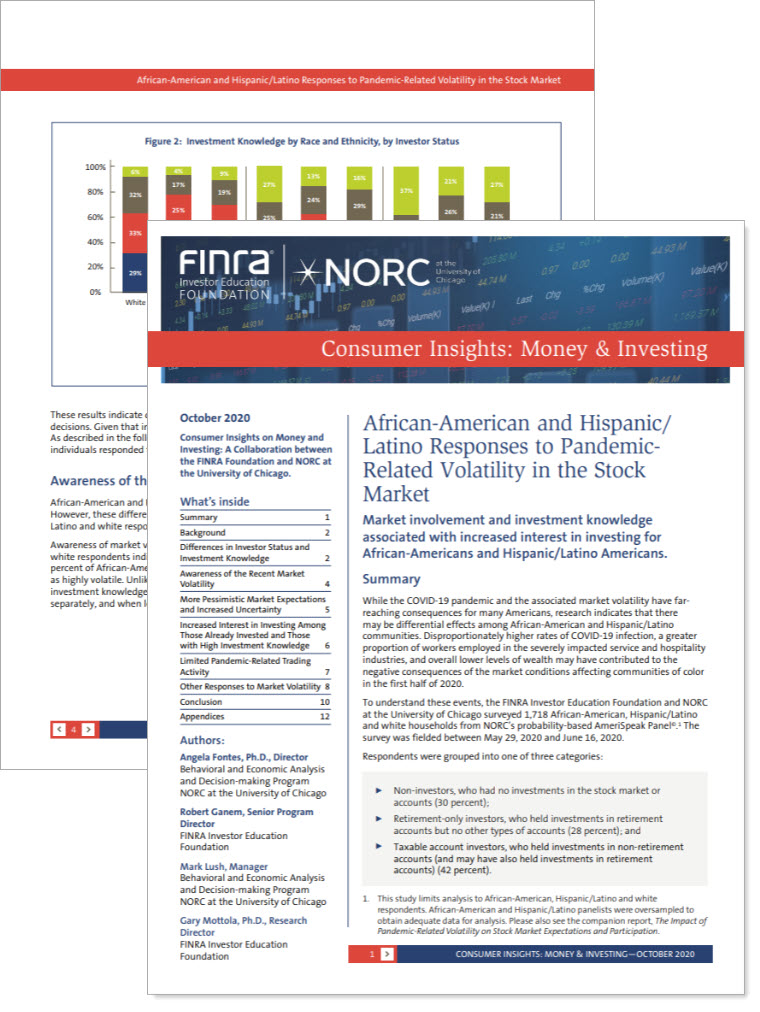 While the COVID-19 pandemic and the associated market volatility have far-reaching consequences for many Americans, research indicates that there may be differential effects among African-American and Hispanic/Latino communities. This brief examines how communities of color responded to market conditions during the first half of 2020.