The FINRA Foundation's Financial Inclusion Framework—built on pillars of communications, education, and research—aims to create new understanding and relationships that address systemic wealth disparities and lead to better outcomes for communities of color and underserved communities.
The Framework embodies the Foundation's values and beliefs. We define financial capability not only by knowledge and skill, but also by opportunity and access. We believe advancing financial capability requires a strong commitment to racial, ethnic, gender, and economic justice. We recognize that investing is a key facilitator of financial security and economic mobility, and that effective financial education is achieved through collaboration, innovation, expertise, and commitment to consumer well-being.
Highlights

FINRA Foundation Dissertation Completion Fellowship Program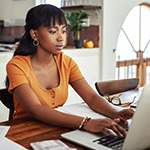 In order to expand the pipeline of researchers from racial and ethnic backgrounds, the FINRA Foundation offers fellowships to advanced doctoral candidates pursuing dissertation research centrally concerning financial services and capital markets. Learn more >>

Financial Inclusion Research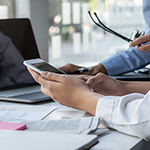 Explore the FINRA Foundation's research on topics related to financial inclusion and new investors. Explore >>
---
Access & Impact Conference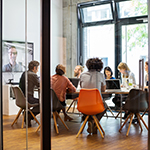 On October 22, 2021, the FINRA Foundation, FINRA's Office of the Chief Economist, and NORC at the University of Chicago hosted a four-part discussion exploring academic and industry research and the current body of policy governing diversity, equity, and inclusion in the capital markets.
Read the Conference Report >>
Register to View On-Demand >>
---
FINRA Foundation Financial Inclusion Guiding Principles
Learning by Doing - The wealth gap is a longstanding and intractable problem that will not be easily addressed. As a result, the Foundation embraces a "learn by doing" approach with this initiative that is flexible, experimental, and adaptive.
Cultural Competency - We build relationships by building trust, which requires acknowledging the financial experiences of people without making judgements regarding means and methods, respecting cultural differences, and working in multiple languages.
Collaboration - We recognize that capacity building requires a level of commitment and investment that exceeds what the Foundation can provide on its own. We therefore look for collaborative approaches to challenges that require collective action and resources.
Long View - The Foundation's commitment to improving financial capability in underserved communities is long-term. It follows that our programs and partnerships must also take the long view.
COVID Impacts - The pandemic has exacerbated long standing economic inequalities. The Foundation will therefore prioritize partnerships and strategies that overcome economic hardships made worse by the pandemic.