Using data from the Rush Memory and Aging Project, these research studies explore the relationships between the aging brain and important outcomes for financial decision making.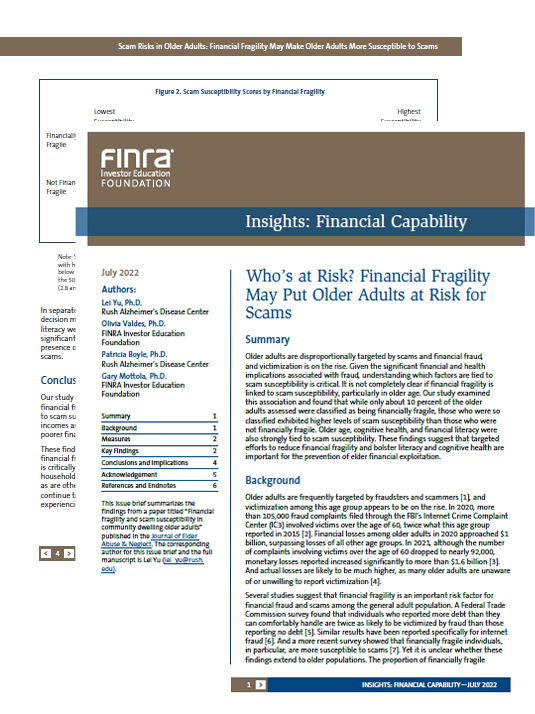 Who's at Risk? Financial Fragility May Put Older Adults at Risk for Scams
In this study, the FINRA Foundation and Rush University found that older adults facing financial fragility are more susceptible to scams than those who are not financially fragile. Financial literacy and cognition are also tied to scam susceptibility. Targeted efforts to reduce financial fragility and bolster financial literacy and cognitive health may be important tools for preventing financial exploitation.
Race and Scam Susceptibility: Key Risk Factors for Older African Americans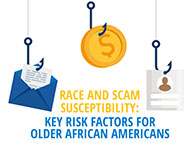 This study examined the major factors tied to scam susceptibility among African American older adults. Our findings suggest that key risk factors relate to deficits in semantic memory (that is, conceptual knowledge), financial and health literacy, and psychological wellbeing—all of which are also tied to scam susceptibility among white older adults.
Download the infographic >>
Read the research paper >>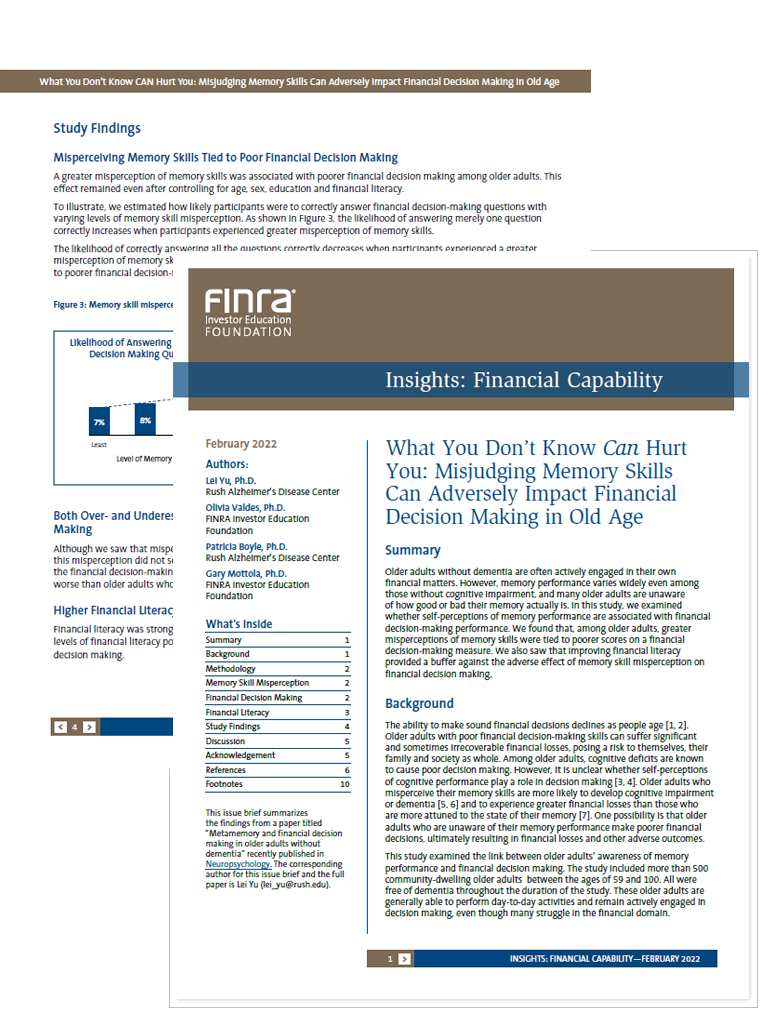 What You Don't Know CAN Hurt You: Misjudging Memory Skills Can Adversely Impact Financial Decision Making in Old Age
This study found that older adults who misperceive their memory skills exhibit poorer financial decision making.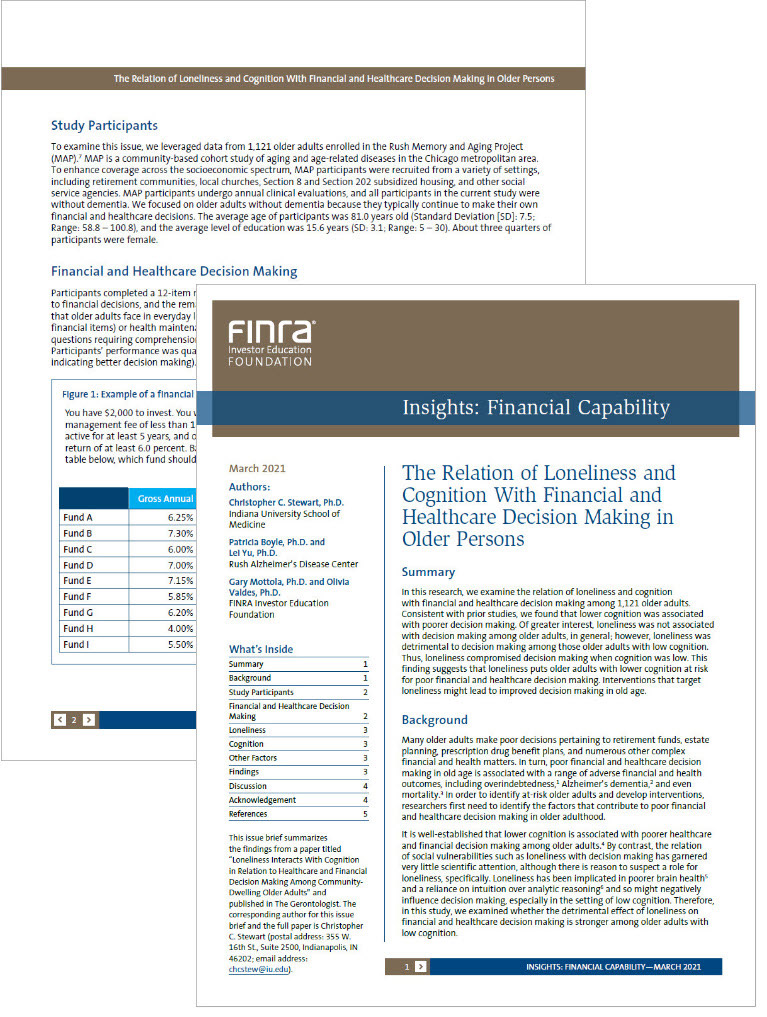 The Relation of Loneliness and Cognition With Financial and Healthcare Decision Making in Older Persons
This research found that loneliness was detrimental to decision making among those older adults with low cognition.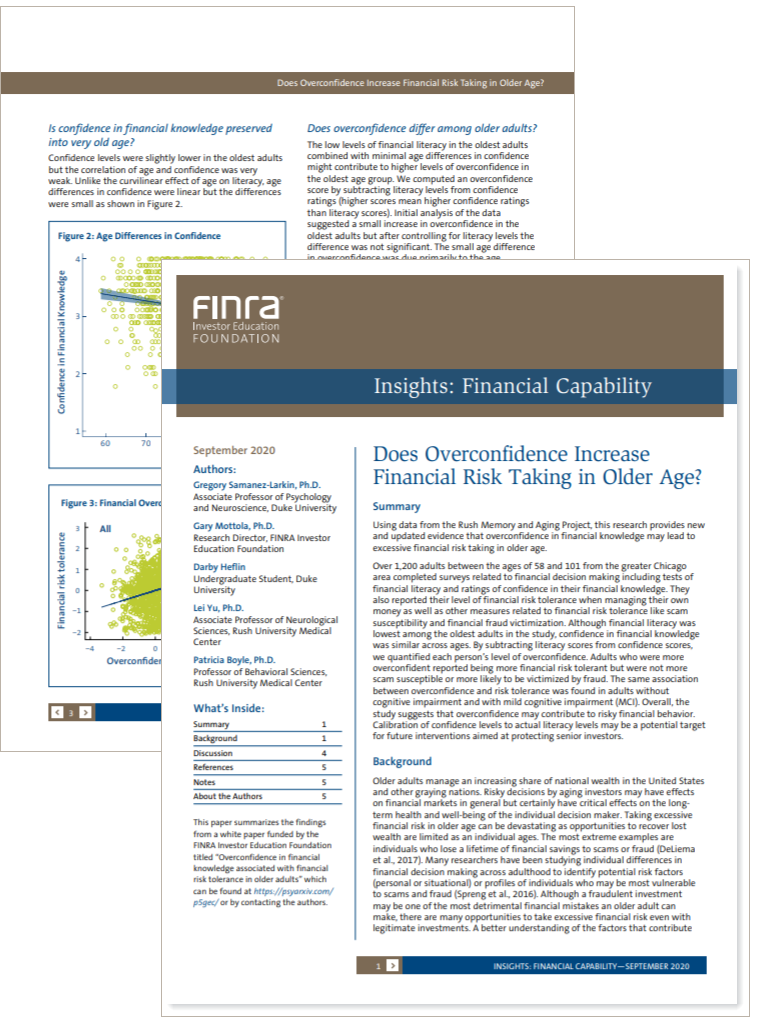 Does Overconfidence Increase Financial Risk Taking in Older Age?
This research provides new and updated evidence that overconfidence in financial knowledge may lead to excessive financial risk taking in older age.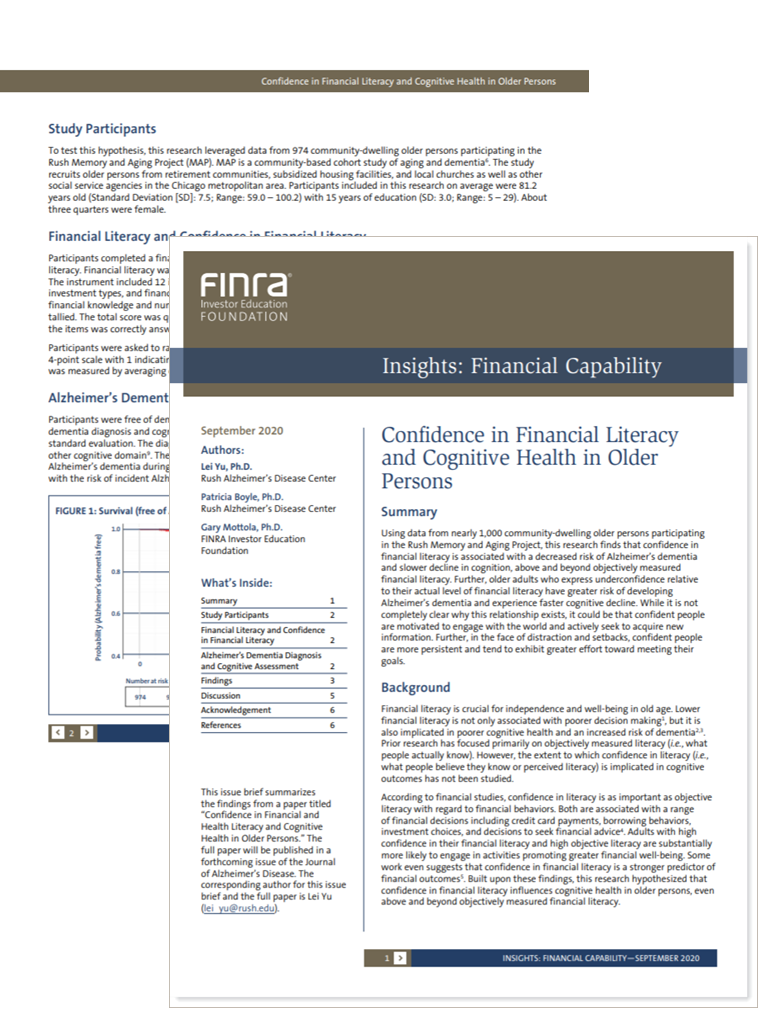 Confidence in Financial Literacy and Cognitive Health in Older Persons
This study shows that older adults who have higher levels of confidence in their financial knowledge have a lower risk of Alzheimer's dementia.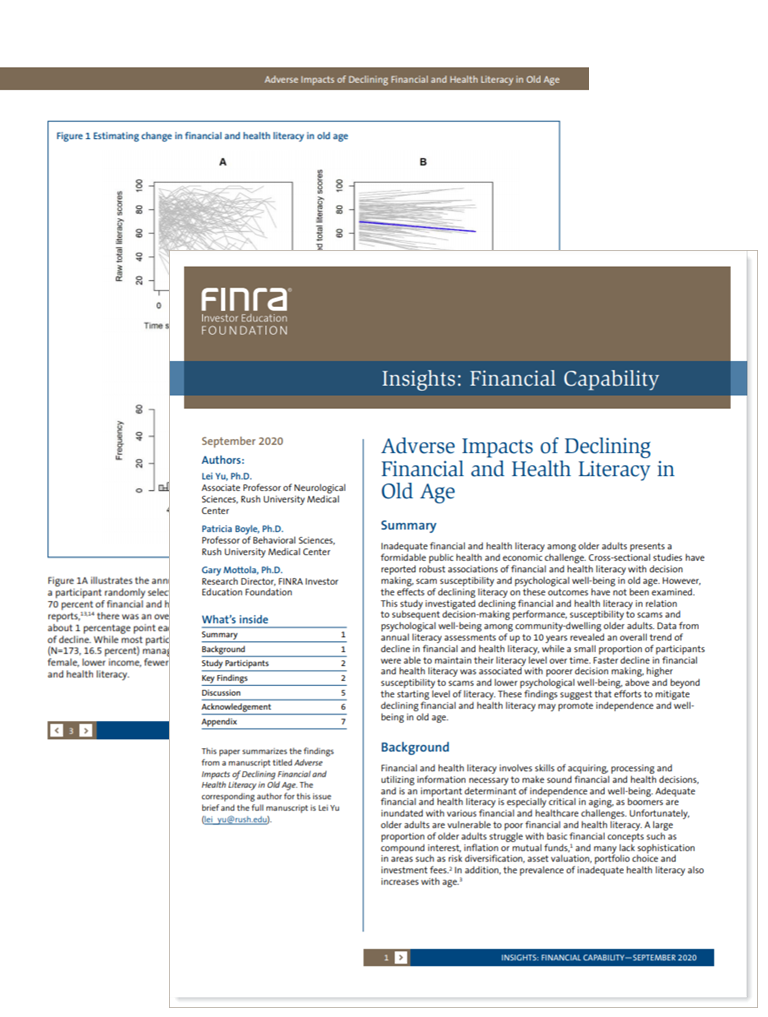 The Adverse Impacts of Declining Financial Literacy in Old Age
The research found that faster declines in financial and health literacy was associated with poorer decision making, higher susceptibility to scams, and lower psychological wellbeing.