Using data from the Rush Memory and Aging Project, these research studies explore the relationships between the aging brain and important outcomes for financial decision making.
Does Overconfidence Increase Financial Risk Taking in Older Age?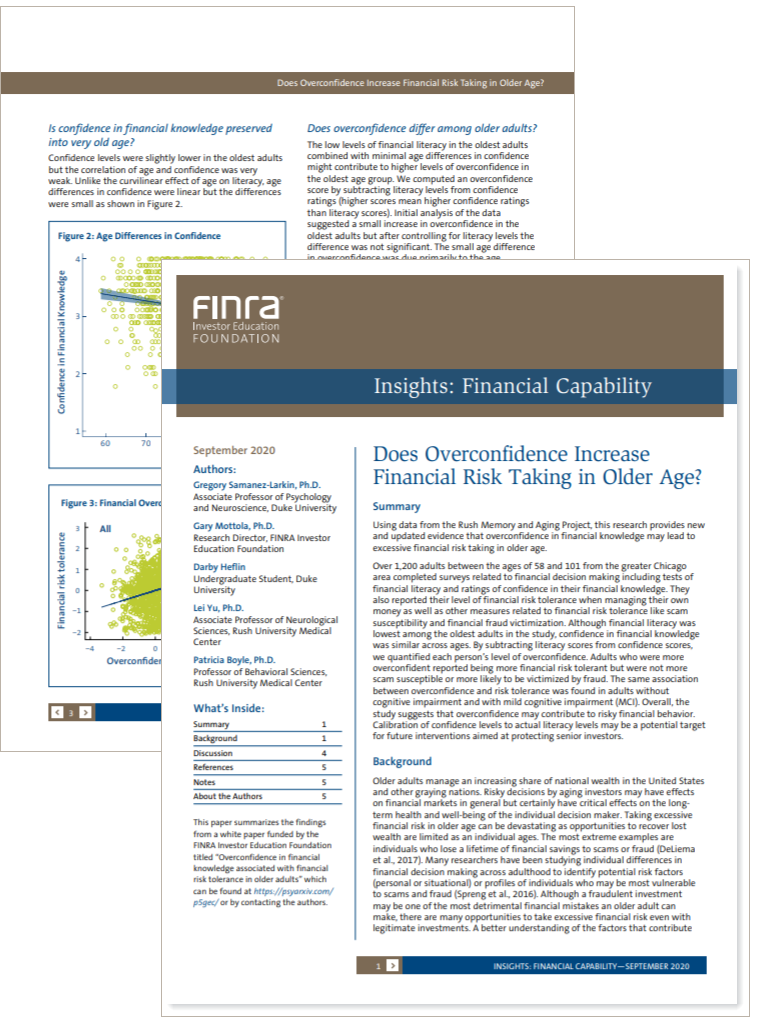 This research provides new and updated evidence that overconfidence in financial knowledge may lead to excessive financial risk taking in older age.
Confidence in Financial Literacy and Cognitive Health in Older Persons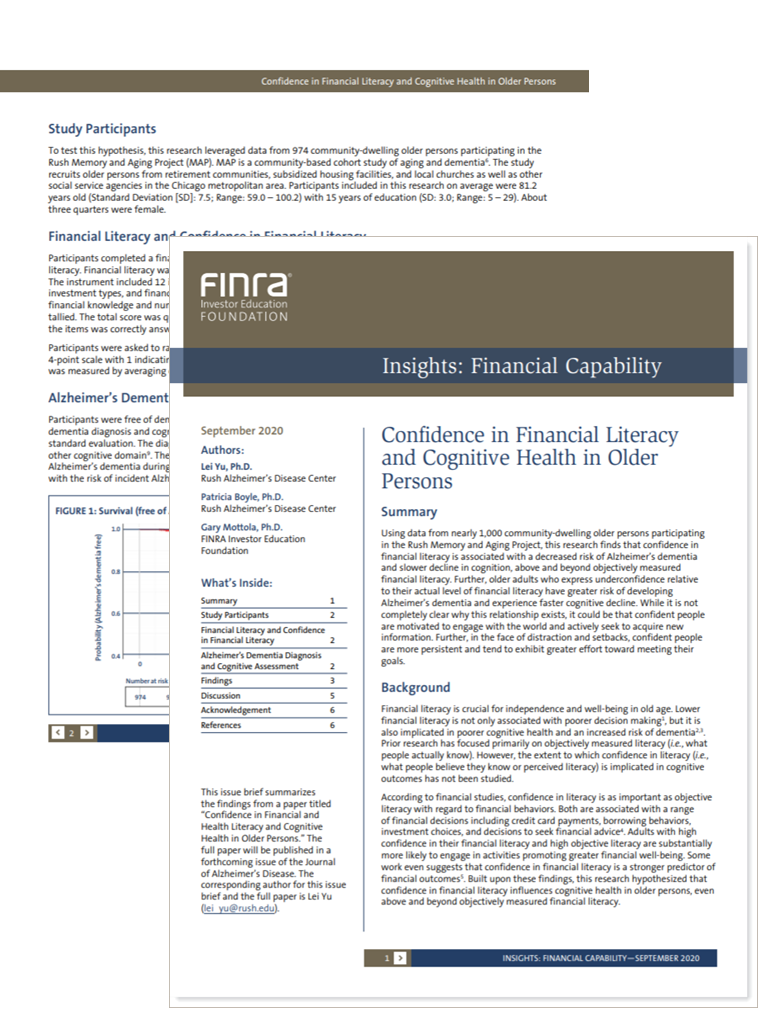 This study shows that older adults who have higher levels of confidence in their financial knowledge have a lower risk of Alzheimer's dementia. 
The Adverse Impacts of Declining Financial Literacy in Old Age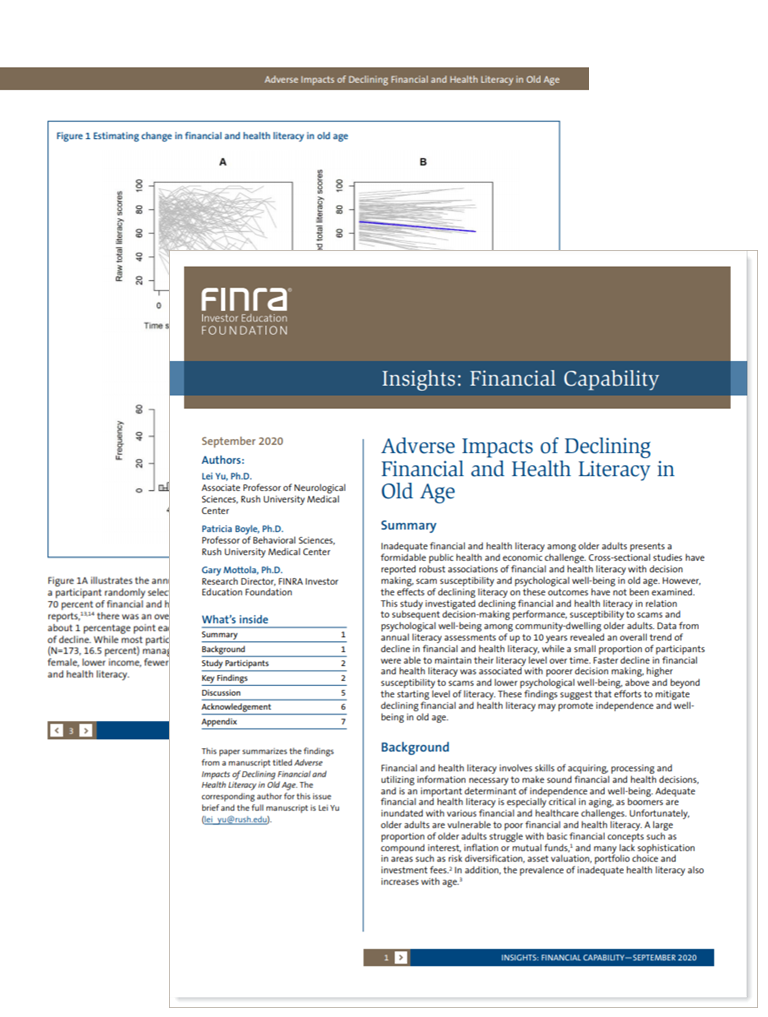 The research found that faster declines in financial and health literacy was associated with poorer decision making, higher susceptibility to scams, and lower psychological wellbeing.