Using data from the ongoing National Financial Capability Study, these research studies explore different elements of financial capability, including the financial knowledge, resources and habits of Americans.
Bouncing Back? The Financial Resilience of Americans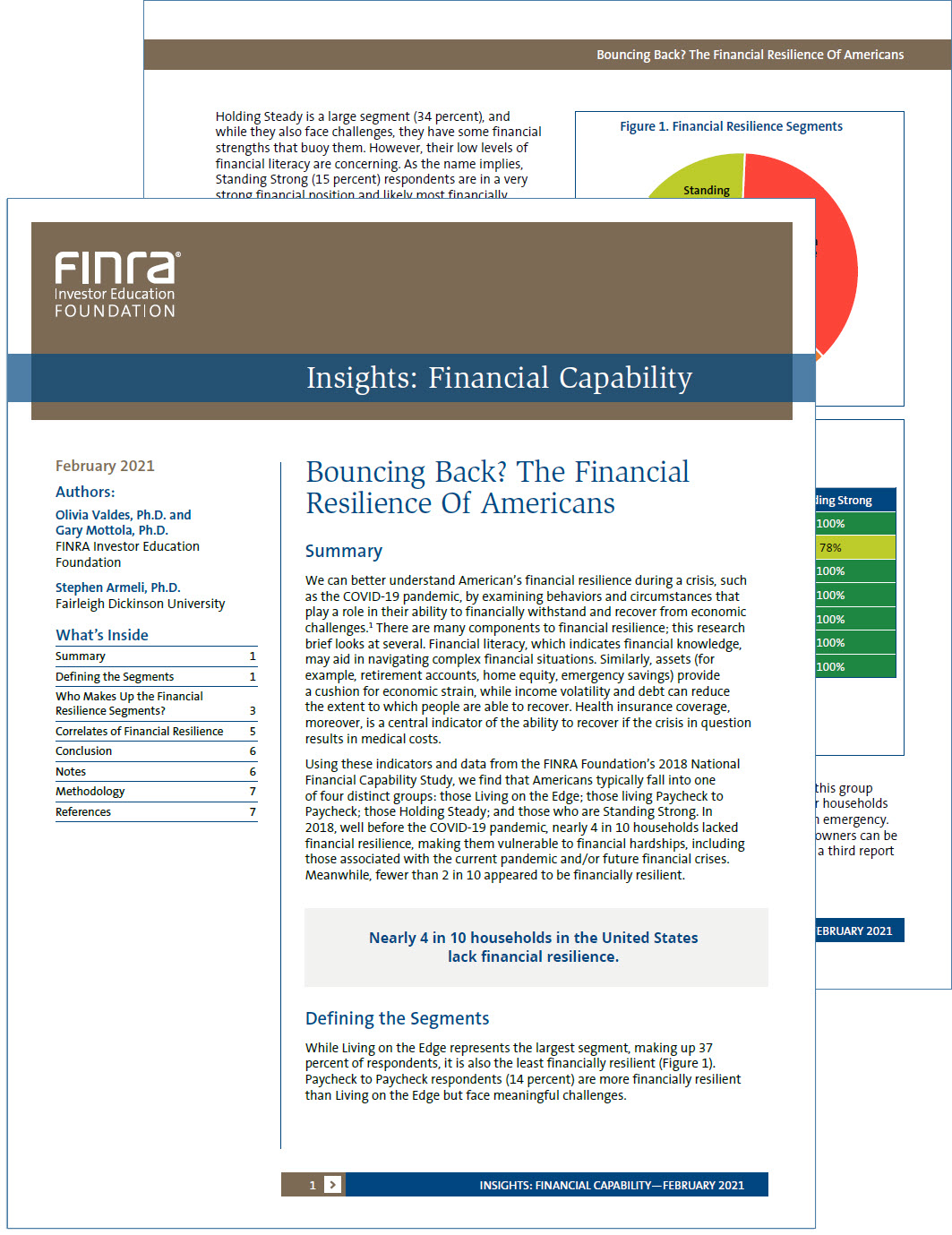 This research from 2018 shows that Americans typically fall into one of four distinct groups of financial resilience: those Living on the Edge; those living Paycheck to Paycheck; those Holding Steady; and those who are Standing Strong. Nearly 4 in 10 households lacked financial resilience, while fewer than 2 in 10 appeared to be financially resilient.

The Stability and Predictive Power of Financial Literacy: Evidence From Longitudinal Data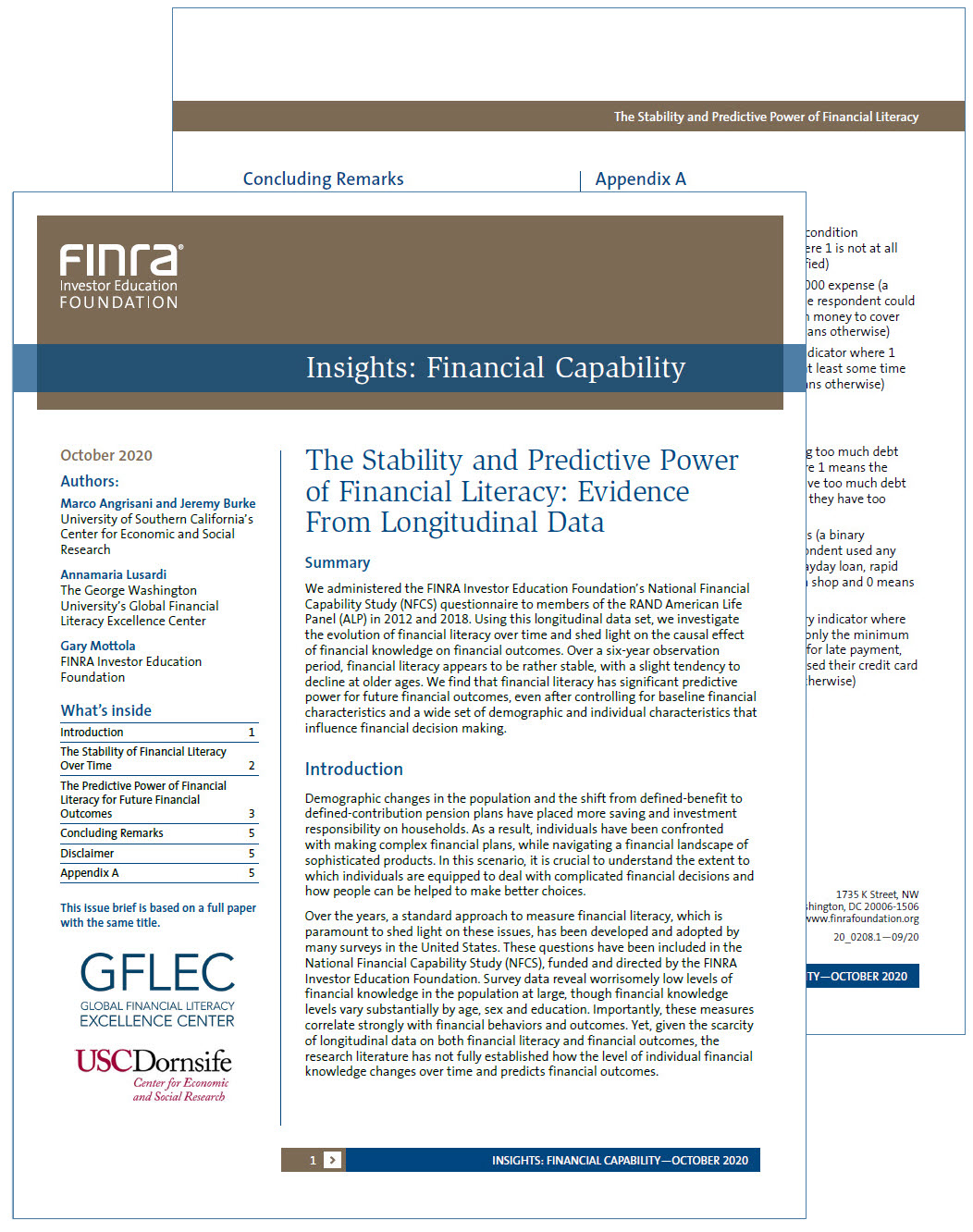 This study from the FINRA Foundation, the University of Southern California, and George Washington University found that financial literacy measured in 2012 predicts financial outcomes in 2018.